Dear Guests and Club Members!
With a new season starting right now, I would like to inform you what is new for you at Crest Watersports in this coming season. We are doing the best we can to add to your experience and excitement here at Crest. And this year we have quite a bit of new things to offer. I should also say that we did not close the station this year in the winter time and we plan now to be open all year round at your service. Come anytime and we will have something to offer. After all, winter in Cyprus is like summer in other places. So, what's new!!!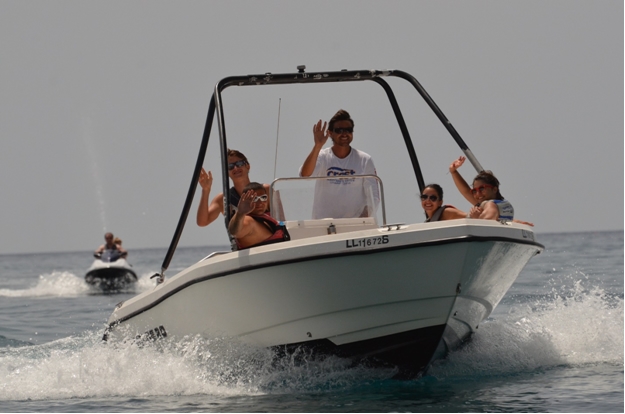 Wakeboarding and wakesurfing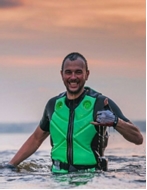 We have purchased a new wake boat Centurion 23 Fi23. A beautiful boat indeed. Perfect for wakesurfing. So, now we have two Centurions to make sure that there is no downtime (!) and every time you come to Crest – you can ride!
We are also happy to announce that the Crest's wake team now includes Andrey Ezhonkov from Moscow as a boat pilot and instructor. Andrey has lots of experience of teaching wakeboard and wakesurf and will be a nice addition to our team.
Parasailing
We have purchased a brand-new parachute boat and now your kids (with parents, of course!) are invited to come for this experience at Crest: exciting, a family thing, thrilling and safe, as everything we do! She is the best parachute boat in Limassol that can take 5 people in the air. Here are the pictures of the boat and of Mirko putting the parachute boat on a ship in Greece to arrive to Cyprus.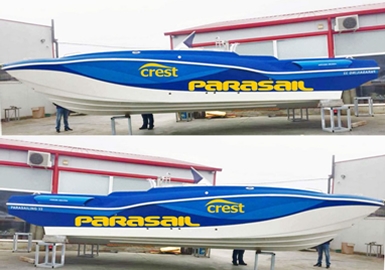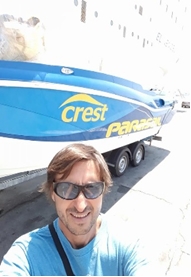 Kitesurfing at Crest!
We are opening our kitesurfing teaching centre at our spot near the GrandResort. Dasha Ivanova, a well-known IKO certified instructor with over 1 700 hours of teaching experience, will run the centre. Dasha ran the kite school Soul-Kites in Egypt, a founder of the mobile kite project KiteFish. We are happy to welcome Dasha at Crest.
Fishing
We purchased and operate a brand-new fishing boat Wellcraft 262 with two Mercruiser 150 HP engines for better safety and better ride. We take you to catch: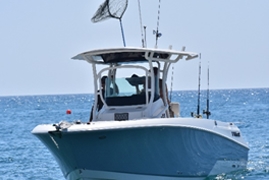 Hey! the tuna season is just around the corner, starts in June and runs until early September, very exciting experience of catching tunas and tasty indeed;
All year round one can go for grouper, red snapper, barracuda, octopus and amberjack.
Winter is the time for catching calamary.
The boat operates all year round and Nicholas runs the boat for you! We are very happy to have Nicholas back with us this season. Note that fishing is an all-year round thing, you are welcome anytime.
Nicholas will mostly be busy with fishing, but you would see him on the beach as well.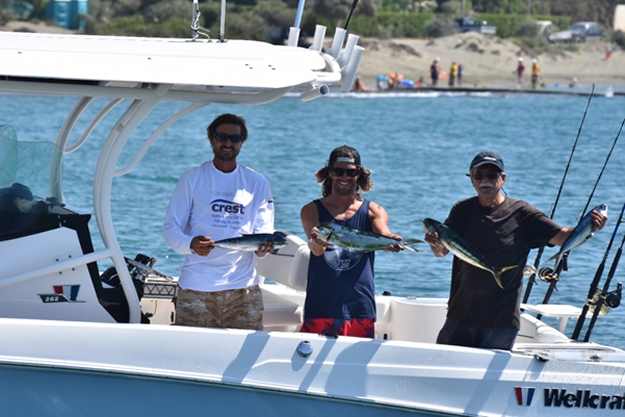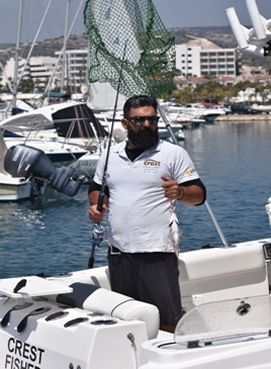 Windsurfing, sailing and SUP
This season we are glad to have a new (and great!) windsurfing, SUP and sailing instructor Hamada! Hamada joined us last year and has years of experience of teaching windsurfing and sailing. Prior to Crest he worked at one of the best windsurfing stations in Cyprus in Larnaca and brings a good attitude and lots of experience with him.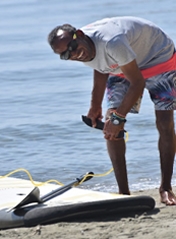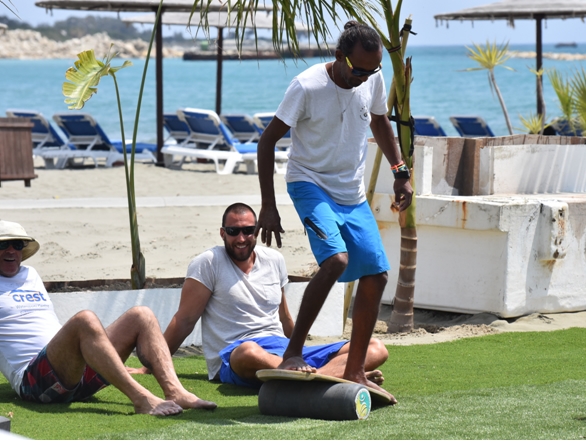 Our greatest asset are our people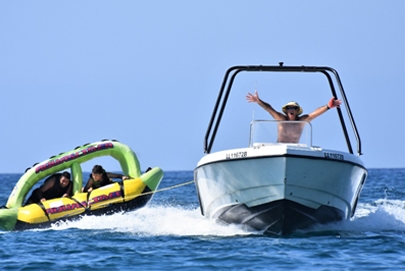 Elias
We are happy that Elias is with us this year. Elias have 45 years of doing watersports and still enjoys it!
While he can teach you pretty much anything in watersports, his specialty is mono-ski.
He is the one who will take your kids to ride on our choice of inflatable toys or to do waterskiing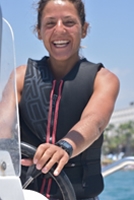 Anely
Anely, who many of you know from previous years, remains with us this year and it is very good!
While she will spend most of her work time at our GrandResort station, you will see her often on Sant Raphael beach pulling your kinds on bananas and sofas.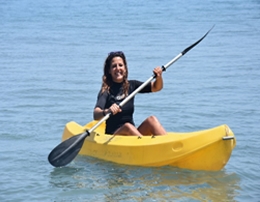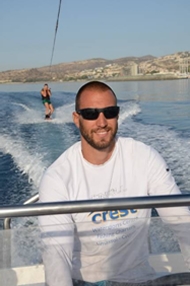 Marko and Martina
Marko and Martina are with us this season as well.
Marko will drive you on waterskis, pull you to wake and he will drive you and your children on our different range of inflatable toys.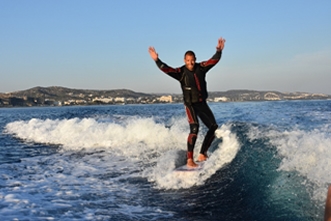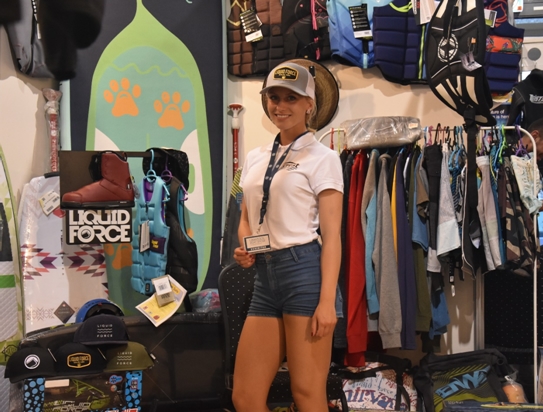 Martina will be involved in photography and on a parachute boat, among other things. So, if you want to take your memories of being at Crest with you, you are welcome.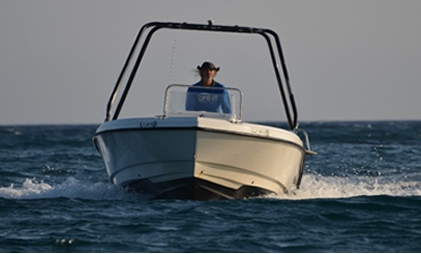 Andreas
And lastly – Andreas. He has become so much part of Crest! He does so much at the station. He builds that station so that it looks better and is more convenient for our customers, he fixes the boats and jetskies, you can see him at reception and driving a boat. Thank you, Andreas, for being with us all these years!
Chill-out rebuilt, showers and lockers
We have rebuilt the chill-out and now you sit and relax in the shade before or after your training.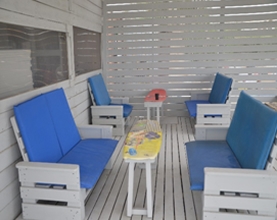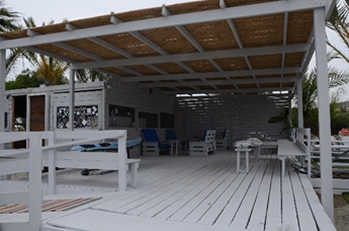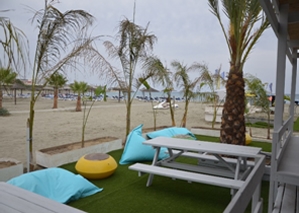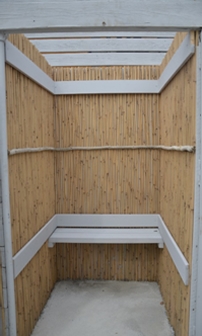 And look at our changing rooms now!
We have upgraded the showers and installed the lockers so that you can keep your gear and boards always on site and stop worrying about the safety of your belongings while riding.
We also introduced a TRX area so that you stay always in shape when you come to us.
New floating platform
We purchased and installed a new floating platform so that you can get easy in and out of our boats and jet-skis.
New services
Here at Crest we always are looking out for new things that our customers can do. This is why we go to all watersports' events and exhibitions to check what new is happening in the world of watersports. This year, for example, we have added something quite spectacular and exciting – a Nautboard! These two pictures below will give you an idea what it is. Nautboard – you swim like a dolphin!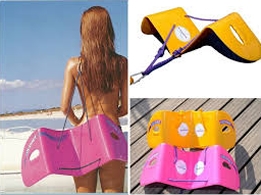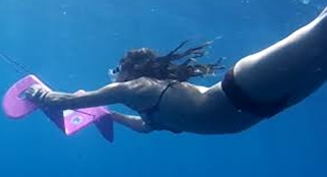 Events
Andrey Rigin will have his traditional wakeboarding and wakesurfing camp in September-October and we will inform you about specific dates.
Dasha plans to have several kitesurfing camps this year as well, keep in touch with us for details.
I am extending my best regards to you and your families and looking forward to seeing you at Crest.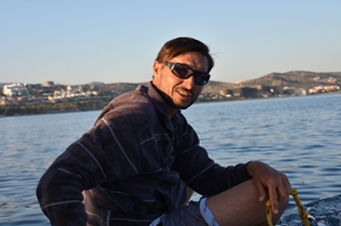 Yours,
Mirko Gajin
General Manager of Crest
Published :.