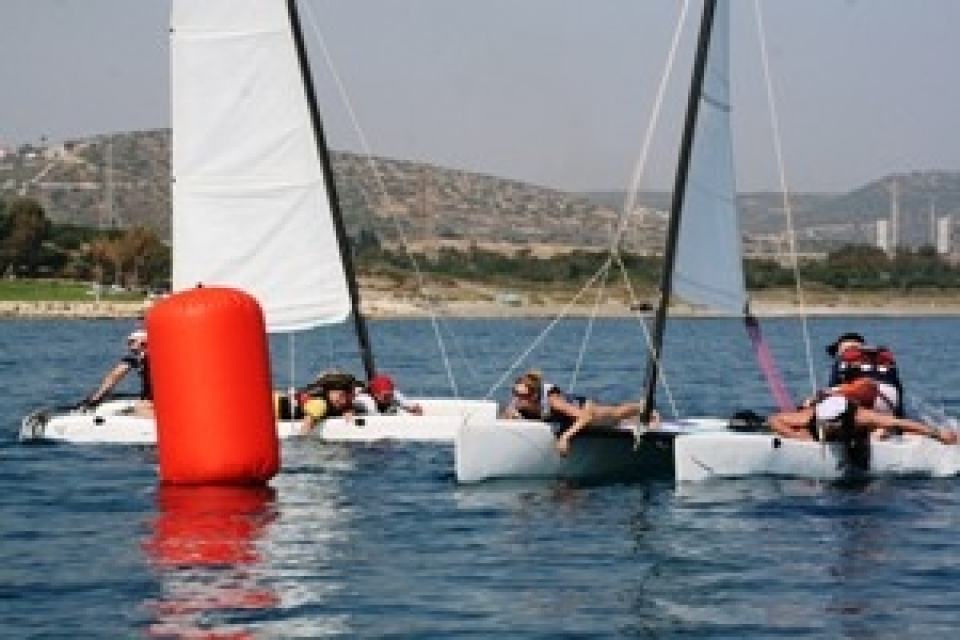 At our station has successfully passed the first Crest Knockout regatta. We decided to hold a similar event once a month, keeping the special rates for training before the competition, which is valid for a week before the scheduled date of the event. Many thanks to all teams for participating, training, costumes and good mood. Even the absence of a strong wind does not break the competitive spirit of "sea wolves". The ability to swim and paddle at hand brought victory to the kitesurfers team, under the leadership of the brave sailor Alexis. Sergey and his team "Sea Turtles" in the costumes of pirates, choosing the right tactics and took the right path, got to finish second. Special thanks to the team, "Cheetos Mohitos" for the preparation of costumes and slogan.
So, the winners:

1st place-Kitesurfers
Prize: Wakesurf tow for each team member

2nd place-Sea Turtles
Prize: windsurfing lesson

3rd place- Vasilis team
Prize: 2 Water Ski tows

The most original team "Cheetos Mohitos"
Prize: The traditional fishing

Also, all participants have the opportunity to sail on catamaran Hobie Cat 13 in any windy day, absolutely free.

Until next time on the water!

Photo report is in gallery.
Published :.