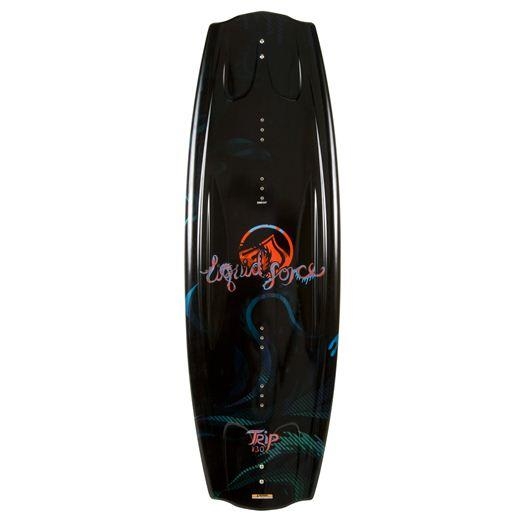 Description
Wakeboards Trip 146
The Trip continues to be a top seller year after year... a true sign that it works perfectly! It's an amazing board for any level rider because it's a consistent performer that is super smooth and forgiving, yet aggressive when pushed. A true industry classic that never gets old, many top LF riders got to where they are today by riding the Trip. Maximize your fun and value with the Trip!
Perfomance
Wakeboards Trip 146
Aggressive, Continuous rocker
Smooth, fluid carves with a high arcing pop.
D-I-S-C Hull through the Center
Double – Inside – Single – Concave. Softens landings and maintains board speed.
Variable Edge Rail
Rounded rail in the center for a forgiving feel, sharp rail at the tail for edge control and response.
Modern Bat Tail
Fuller than the original for more lift off the tail of the board and tucked in the tips for quick transitions.
Molded-in, Warped Long Based Side Fins