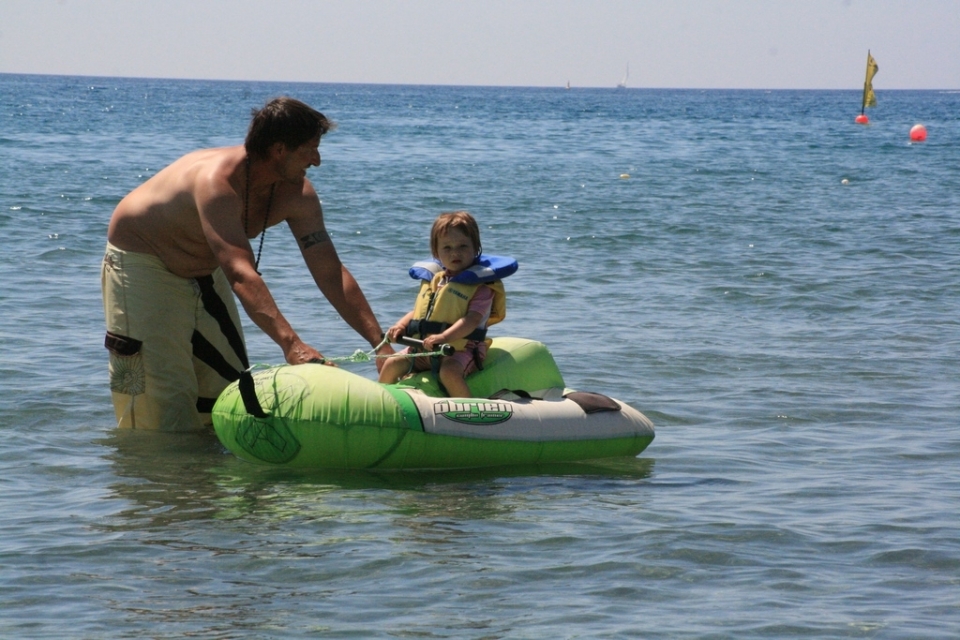 Grace-Maria was born next to sea, and loves water probably more, that the rest of us.
So as soon as she was able to speak, the fist thing this little daredavel asked for, was to shred the water like her dad. Well, wasn't that obvious?!
Watch this videos to see the young one doing her first wakeboard and waterski sessions.
Published :.