Intro
We are a team of friendly, professionally qualified instructors who enjoy working with young and old alike. Meet Crest WaterSports team riders!
Meet our Team Riders, who are all well practiced in their respective sports and are proud to call Crest their home.
Nicolas Michael: The Windsurfer
Made in Cyprus.
Date of manufacture: 27/04/1999
Found the meaning of life in 2006.
Shred shack located in: Limassol, Cyprus.
Started riding at: somewhere in Limassol on one of its many beautiful spots, under the watchful eye of his father.
Loves sea and takes every opportunity to go surfing and windsurfing.
Also likes Wakeskating, Skimboarding , Wakeboarding and Sailing.
Spends the summer seasons at Crest, riding, chilling and helping to keep equipment in order.














Niels Willemars: The Wakeboarder
Made in the Netherlands.
Date of manufacture: 19/02/1992
Found the meaning of life in 2009.
Shred shack located in: Diemen, the Netherlands.
Started riding at: Crest Watersports Centre
Very positive and optimistic dude.
Drops by from time to time to demonstrate his cool style and to tandem coach us and our friends behind the boat.
Now studying in the Netherlands (wasting parents money). He dreams of a relaxed life on the beach where he can ride all day every day. We hope his dreams will come true.
Currently shredding the local surf in Australia.
Competes at National level in Dutch wakeboard competitions.
Grace Maria Gajin
Made in Cyprus
Date of manufacture: 23/12/2010
Found the meaning of life in 2011, at age 3 months.
Shred shack located in Pyrgos, Limassol.
Started riding at: Crest Watersports Centre.
Desperate sportswoman and our angel.
She loves SUP (stand up paddling) and Hobie cat sailing.
Prodigal waterski and wakeboard talent.
France Login: The Wakeboarder
Made in Slovenia
Date of manufacture: 29/12/1995
Found the meaning of life in 2012
Shred shack located in Pissouri, Cyprus.
Doing long distance online school at night, so he has plenty of time to ride during the day.
Loves the water and especially the sea.
Very optimistic guy that is happy to meet other riders and learn new things.
Enjoys windsurfing, wakeskating, wakesurfing, sailing, scuba diving, kite surfing, snorkelling, and kayaking.
Use to compete at Slovenian national snowboard slalom level.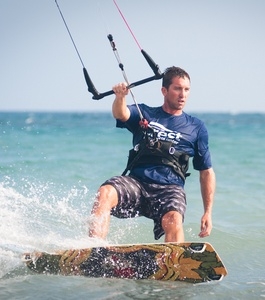 Marek Pjevic: The kiteboarder
Made in Czech Republic
Date of manufacture:
Shred shack located in Limassol, Cyprus
Huge guy with a big smile.
A former windsurfer, he switched to kite while traveling through the USA.
Tries to sneak out of the office everytime he sees the wind starts.