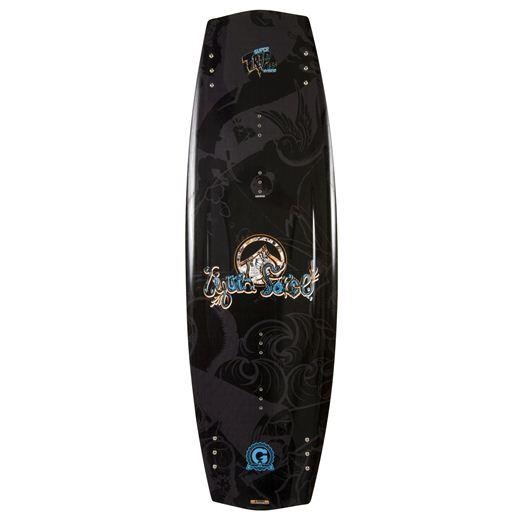 Description
Wakeboards Super Trip 127
The SuperTrip Hybrid is the best of both world's… it's the Trip shape that we've all grown to love with a hybrid rocker for an alternative riding style. The SuperTrip Hybrid is an excellent Flex value that is guaranteed to be a lake and cable park star. If versatility is your game, SuperTrip Hybrid is the name!!
Perfomance
Wakeboards Super Trip 127
Aggressive, Continuous Rocker
Smooth, fluid carves with a high arcing pop.
D-I-S-C Hull through the Center
Double – Inside – Single – Concave. Softens landings and maintains board speed.
Beveled Rail
Lifted edge through the center keeps it catch-free, sharp rail at the tail for edge control and response
Hybrid Technology
Have it all… a proven, performance hull shape and the great flex properties of our hybrid construction brings you a board that launches wake-to-wake, and delivers the goods for your park experience.
Liquid Rail Sidewall
Our elastomeric edges give you a rail with unsurpassed durability. The Liquid Rail will keep your ride together for session after session.
CNC Milled Wood/PU Composite Core
Triple stringers give you ample tip flex with central control; all computer-milled with the perfect hull shape.
LF Exclusive GRIND Base
The ultimate in durability from our sintered base material while maintaining the hull shape.
Price
The Super Trip 127 From 566 €
Photo
Wakeboards Super Trip 127